Proficient, Knowledgeable Attorney Offering Individualized Attention
Matthew C. Brimley was admitted to practice law in Utah in 1998. He began to focus his practice on family law and he began his own firm – BRIMLEY FAMILY LAW, LLC in 2007 and is now devoted exclusively to the practice of family law.
With his significant experience, Mr. Brimley has seen almost everything in the family law arena. He has negotiated hundreds of favorable settlements for his clients. When the opposing party is unwilling to negotiate in good faith, Mr. Brimley has substantial trial experience to put to work for his clients in the courtroom. Most importantly, Mr. Brimley is able to listen effectively to his clients' needs and desires and to effectively and accurately communicate. Mr. Brimley is honest and direct. He will not sugar-coat the process or make false promises simply to get clients in the door.
Mr. Brimley has a knowledgeable staff who are eager to help you work toward achieving your goals – whatever they may be. If you need a Utah Valley divorce attorney who is experienced, honest and hardworking, contact us to schedule a consultation BRIMLEY FAMILY LAW, LLC at (801) 375-1100.
About the Owner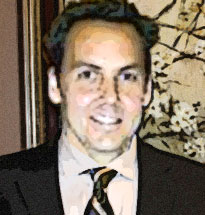 Owner
Location:Provo
Phone: (801) 375-1100
Fax: (801) 375-1172
E-mail: E-mail Me